Great Service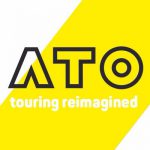 I would just like to say thank you for such a great service. I have had 2 leads from the local region so far – much easier than distributing flyers! Well done.
Peter Steins
Fab Experience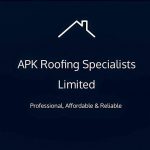 I just wanted to say a massive Thank You to Anthony. He made advertising with News in Beckenham a very pleasant experience indeed. Kept us informed and up to date throughout the process and nothing was too much hassle for him. Will definitely be booking up more advertising with him.
Beth Churchill
Impressive first addition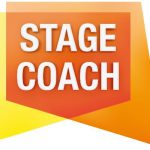 I was very pleased with the quality of the magazine and my advertisement.
Jill Schaverien
Great Service!
I was so pleased with my advert and Anthony made the whole process so quick and simple. The magazine looked great. Well done News in Beckenham…long may it continue.
f.a.peeke
Very Impressed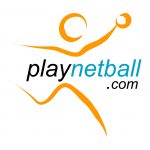 Very impressed with how my advert looked in the magazine. Thank you to Anthony for helping with the design too. I have received enquiries from people who have read the magazine so great to know that it's working.
Kerry Brooks
Great Experience
I have been so impressed in dealing with Anthony and the News in Beckenham. He has been so responsive, helpful & prompt and has made placing an advertisement in this great new magazine for Beckenham, a totally painless and pleasurable experience. Many congratulations on the launch and I would be delighted to keep working with Anthony and his team, in support of my business.
Natasha Abbasi
Natasha Abbasi - Counsellor & Psychotherapist.
Just what Beckenham needs!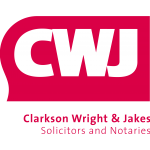 A fabulous online news source that captures the essence of what is going on in and around Beckenham. CWJ have lots of clients in the Beckenham area and so we see it as a vital platform for us to share legal news and keep people up to date.
Mrs Amy Hickman
Just what beckenham needed
News in Beckenham has been great for keeping locals informed and a great platform. I received leads from my adverts. Great working alongside Anthony and his team, to help promote small local businesses.
Jayne Redgrave
Thank you so much Anthony
Thank you so much Anthony for your excellent service for all these years making my life so much easier by placing my advertisement which resulted in me getting so many more clients.
jacqui boatman
Great service
Thank you Anthony for the great service with this local platform which is so useful and accessible and has been great over the years in providing me with new clients, as for this information about the local area and other businesses.
Richard Marks
A great source of local news and businesses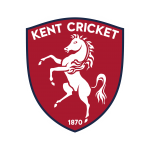 Was keen to reach the local community to promote our cricket matches and also the rooms we have available to rent for parties and events. News in Beckenham was the perfect platform to reach the correct audiences.
Anna Spencer
Excellent Service
I would like to thank Anthony for the excellent service he provided for my business and all the support along the way. News in Beckenham was much needed and helped inform people of what is happening in the area! It has allowed me to connect with many other businesses and with customers. Anthony has been very professional and helpful in all our correspondence. Wishing you the best from all at Ellendel and a massive thank you! Laura
Laura McHale
Efficient and thorough
Anthony is helpful, efficient and will organise the advert for you without it feeling a tricky and involved task! You always feel he listens to any queries and will assist in a timely manner. Many thanks!
David A Walkley
Great for local connection
We advertised in News in Beckenham on a few occasions and felt it was a good way to connect with the area.
Much of our new work is from recommendation but we find having a presence across different mediums builds trust and offers accountably which works well for us as a business.
Anthony was always a pleasure to deal with, super helpful, well informed and generally offered a great service and good value for money.
James Edney
London Groundwork
Excellent for Beckenham Community
News in Beckenham is a great platform to promote local businesses and create that feeling of close community. I really enjoyed reading your articles! Thanks Anthony!
Victor Garcia
Get in touch via info@newsinbeckenham.co.uk to advertise your business for free on our Local Directory page.
Make sure to stay in touch by joining our News in Beckenham Facebook Group. You can also follow us on Twitter.