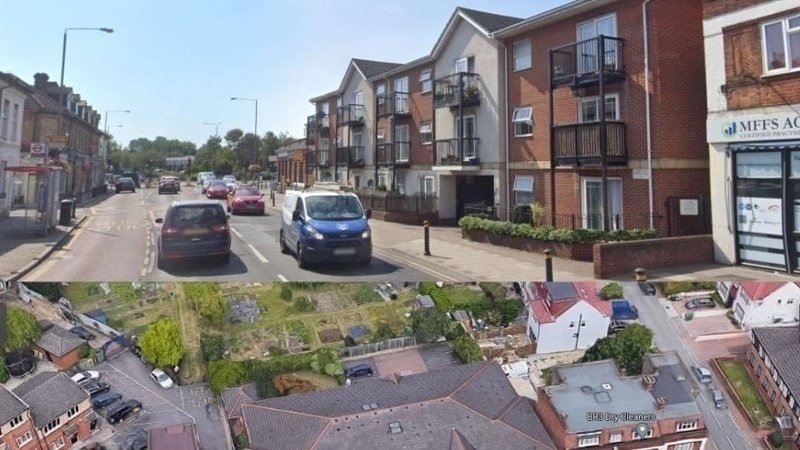 More than 75 local residents have submitted objections to a proposed two-storey, 20-flat extension of Elmers Lodge, with many citing concerns over the scale of the development as well as increased traffic and disruption.
Ian Knott, who has mounted a campaign against the proposals, said that "residents are horrified by the prospect", adding that if the plans go ahead it will cause "years of congestion, pollution and untold disruption".
The plans for Elmers Lodge – which is situated on Croydon Road and is a stone's throw from Elmers End train station – would see the current three-storey building become five-stories, with the creation of 20 new flats (6 studios, 12 one-bedroom flats and 2 two-bedroom flats). The proposals do not currently include access to on-site parking as part of the development.
One resident objecting to the proposals said that "the disruption and further delays to an already overwhelmed road junction is totally unacceptable", while another added that construction will cause "major disturbances". Many of those objecting also spoke of concerns regarding the size of the development, with one claiming that the five-storey building would "overshadow" the adjoining two and three-storey buildings.
However, the Planning and Design statement, submitted by Liam Russell Architects on behalf of the developers, states: "The site is not within a controlled parking area, however Croydon Road is predominantly double-yellow lines. Elmers End train station is 0.1 miles away, which is a four-minute walk, or the closest bus stop is directly across the road and also around the corner on Croydon Road.
"On the basis of excellent public transport links it is not considered that the failure to provide onsite or on-street parking is justifiable grounds to withhold approval."
A petition set up by Ian Knott opposing the plans has also been signed by more than 180 people.